Little Red Hen Designs
Crazy For Cowboys pattern cover

Quilt size: 64" X 84"
Pattern Cover Size: 5.5" X 8.5"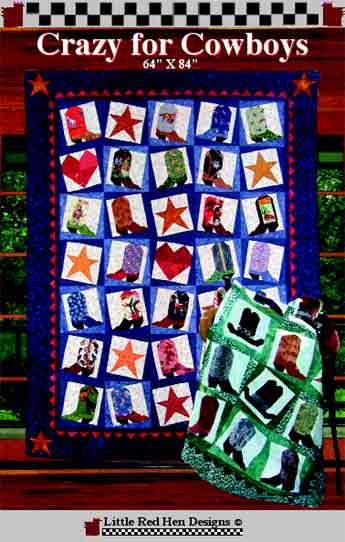 Crazy for Cowboys is designed with thirty-five 10" blocks. This pattern includes directions for a boot, hat, star, and heart block. All blocks are rotary cut and machine pieced. The border includes set-in prairie points and 6" star corner blocks.
Home | Contact Information | Price List/Order Info | Shops | Friends